Unique: Japanese Nesting Birdcage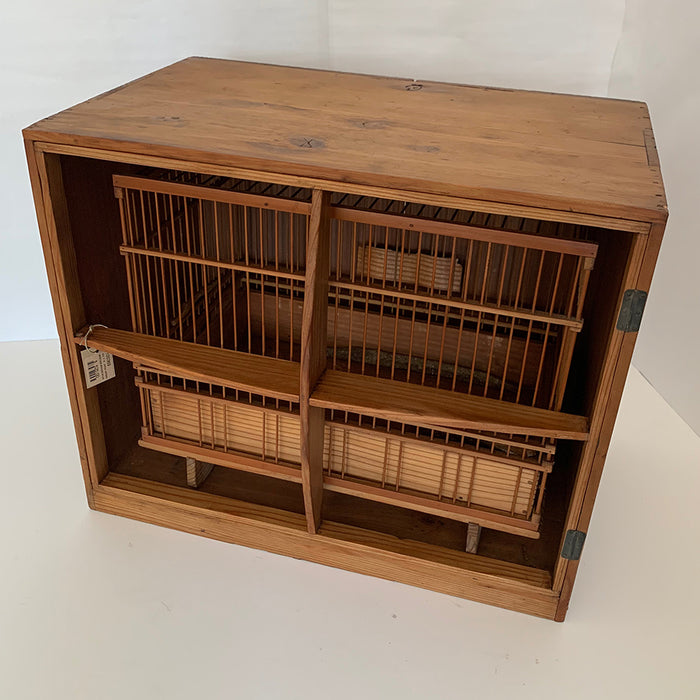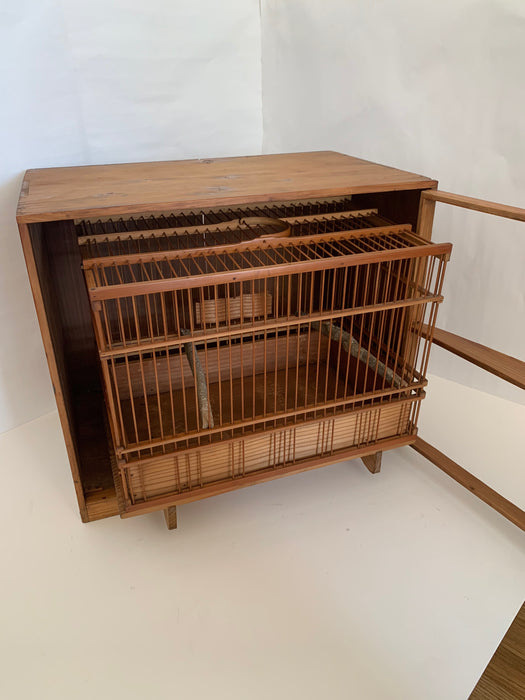 A beautifully crafted vintage birdcage. We have not seen a birdcage this cool before!
The outer tansu-like box has a curved wooden gate that opens to access the inner birdcage, which is exquisitely built. Aromatic cedar strips are entwined in the stand-alone cage. A curved wood handle allows for easy lifting of the cage. Two natural branches fit into the cage for roosting.
There is minor marking of the floor of the cage, indicating it has been used, but the piece is clean and completely intact, with little other wear evident in the cage.
Outer tansu box: 18 1/2 inches long, 15 1/2 inches tall, 11 1/2 inches deep
Birdcage: 15 inches long, 12 3/4 inches tall, 9 1/2 inches deep
Imported from Japan