Kitchen: Folding Salad Tongs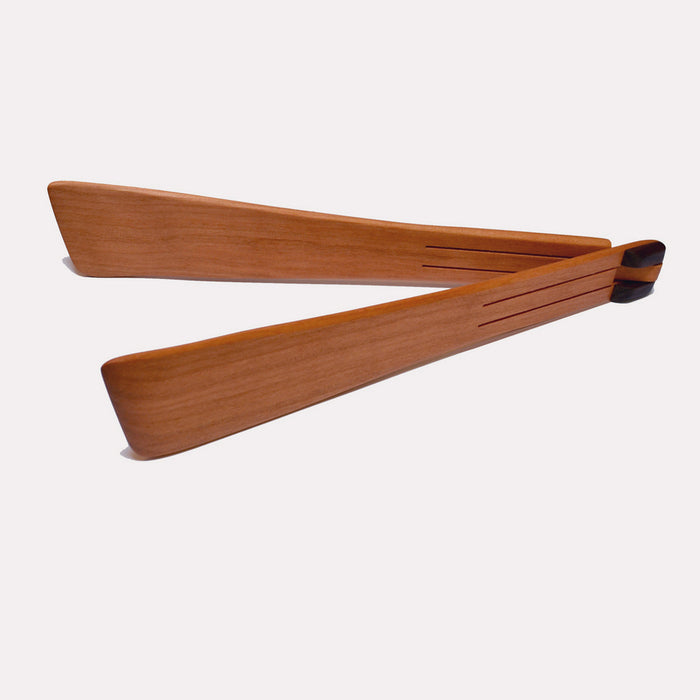 Beautifully crafted serve-ware made from cherry wood. The unique slatted wood hinge allows a spring-action feel to these tongs that you will love.
Care recommendation: Scrub them with a Scotchbrite® pad using soap and warm water. Occasionally oil them with natural coconut oil using a paper towel or cloth. 
12 inches long, 1 7/8 inches wide at widest end. Made in USA