Home: Handmade Glass Salt Cellar Rainbow Set of Six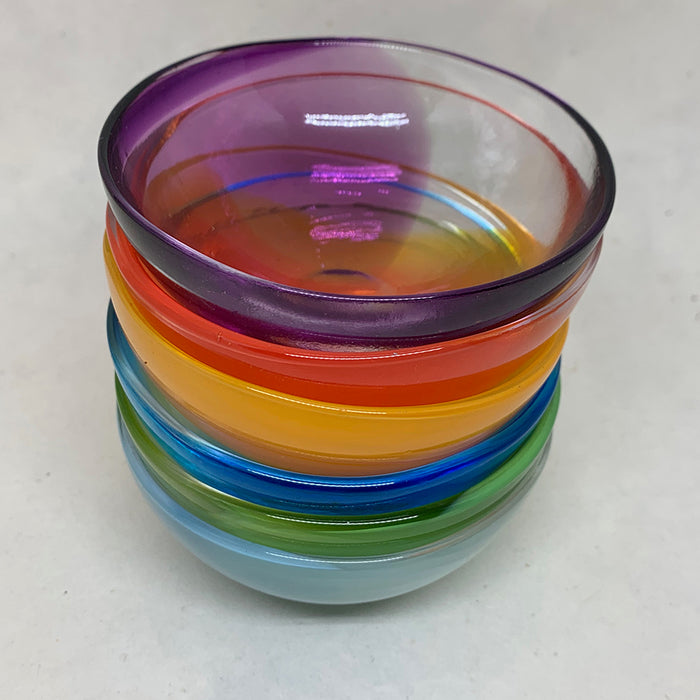 One of our most popular small gift items, made especially for us in Portland. Heavy glass with bright brush-stroked color. Perfect size for salt and spices in your kitchen.
This six-piece set features rainbow colors on clear glass. The clear glass picks up and reflects the color in unexpected ways, and the hue changes depending on the light.
each salt cellar is 3 1/4 inches wide, 1 1/2 inch deep