Home: Cast Iron Tree Branch Flat Hanging Rack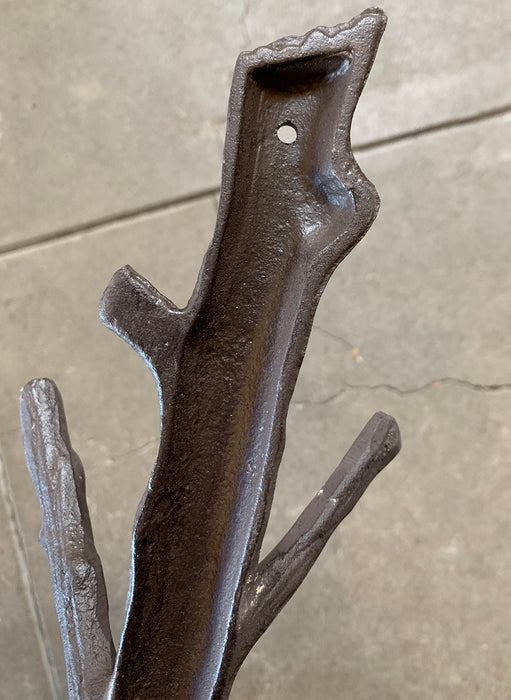 Enhance your home with a faux tree branch hanger. A cast-iron tree branch to hold towels or coats or trinkets and jewelry. 
11 1/2 inches long, 4 1/4 inches wide at widest point. Two holes for two screws, one on each end. Dark brown coloration.