Home: Forged Fire Bowl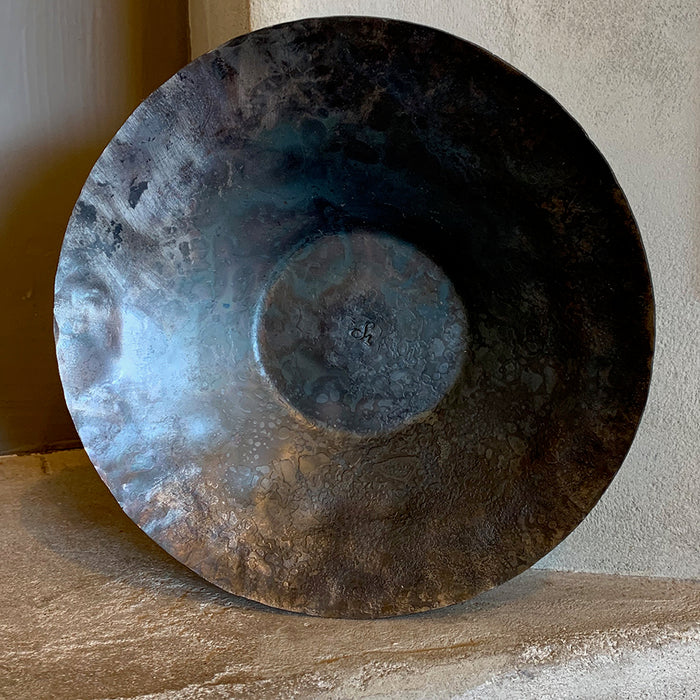 Rustic fire bowl, hand-forged by Oakland artist, Shawn Lovell (of "Alice's egg spoon" fame), who fuses contemporary design with the age-old craft of blacksmithing. Stamped with the monogram of Shawn's forge.
The rustic finish showcases the elemental beauty of forged metal. Wonderful to hold and use, this has a very substantial feel in-hand. A serving bowl that will attract attention on your table. 
9 inches diameter, 1 3/4 inches deep. Slightly irregular shape (hand-crafted)