Bath: Japanese Aromatic Hinoki Cypress Bath Sachet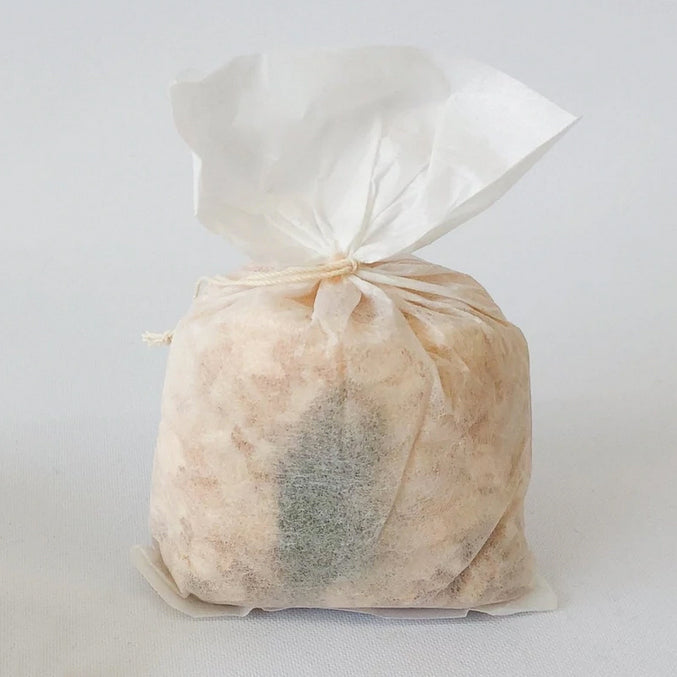 2 Natural Hinoki Aromatherapy Bags. Use by submerging the bag into your bathtub and leave in while you enjoy your bath. The steam will rise with a fresh Hinoki cypress scent. After use, hang the bag up to dry. You may be able to reuse the same bag a second time. For deodorizing, place a fresh bag in your drawer or closet. Scent can be revived by spritzing with water.
Hinoki Wood Flakes & Chips + Hinoki Leaf Oil inside fabric bags (2). This product is 100% Natural Forest Thinning Bi-product.