Art: Print Sylvia Gonzalez Hawk on Monoprint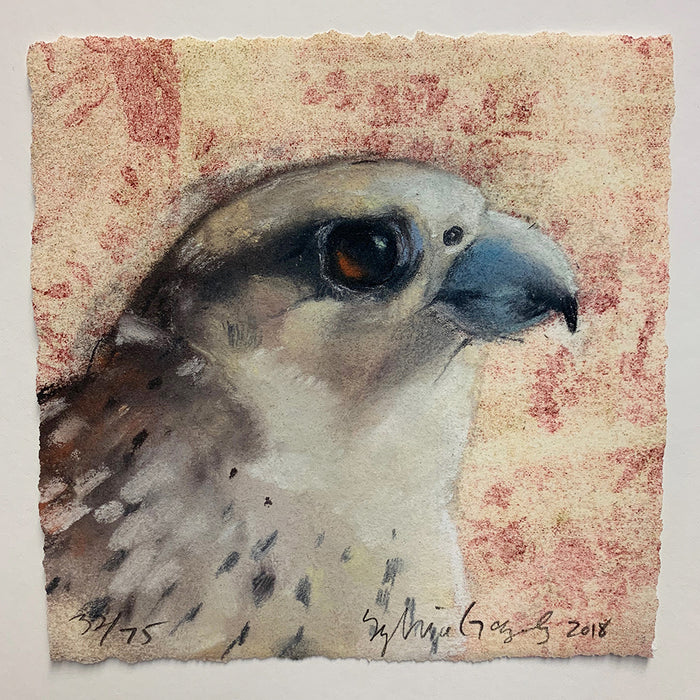 Did you know that hawks can see greater distances than humans, and their visual acuity (the ability to see clearly) is eight times that of ours! Hawks also see in color.
Taking inspiration from the natural world, Petaluma artist, Sylvia Gonzalez, utilizes a unique mix of pastel drawing on monotype prints in her popular artwork. 

Limited edition giclee prints are printed on fine archival paper. Numbered #32 of edition of 75, with signed certificate. 6 inches X 6 inches