Garden: Humboldt Hands Heavy-Duty Soap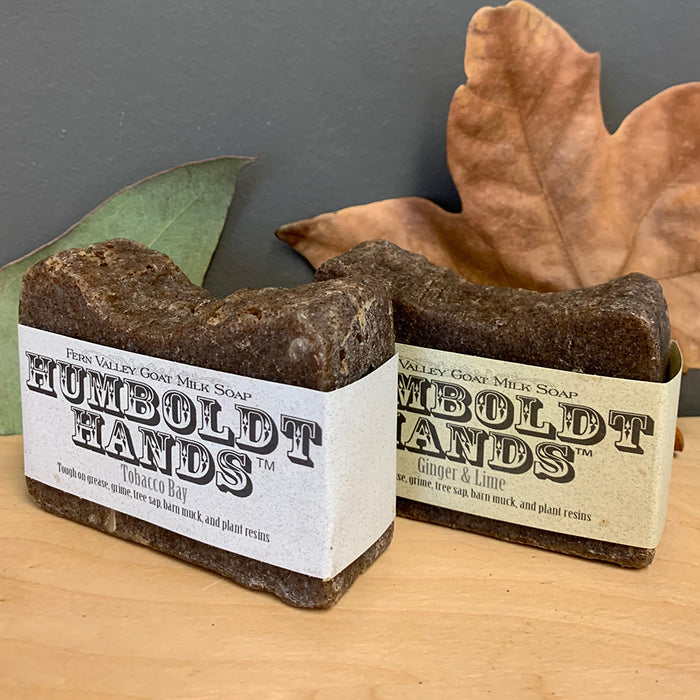 Toughest soap around on grime and plant resins, yet with an all-natural, goats' milk formula that rejuvenates your hands. Gardeners and trimmers know, this is the best cleanser for sap, grease, and grime. Set of two soaps; 1 bar of Original Woodsman, 1 bar of Tobacco Bay.
Made of fresh goats' milk, olive, coconut, palm kernel, and almond oils, shea butter, walnut shell, sodium hydroxide, castor oil, fragrance. 6 ounce bars.