Bath: Float Soap Trays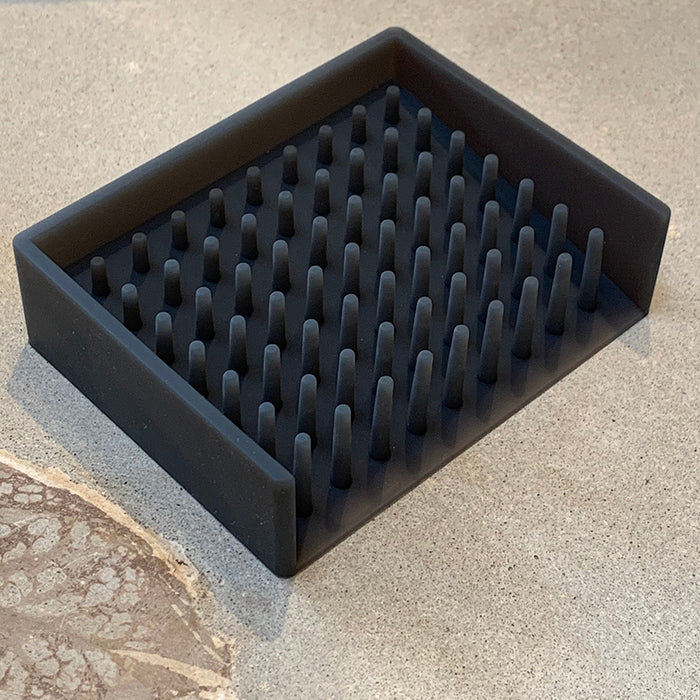 One of our most popular items, the "Float" tray features silicon points that hold your soap on an angled platform that drains quickly and is easily cleaned.
The Float tray is currently available in BLACK or WHITE, please specify your choice. The comment section is not available if you use the BUY IT NOW button! You must add items to cart to view SPECIAL INSTRUCTIONS and leave your color preference.

4 1/4 inches long by 3 1/4 inches by 1 3/16 inches tall. Imported from Japan.