Library: The Forests of California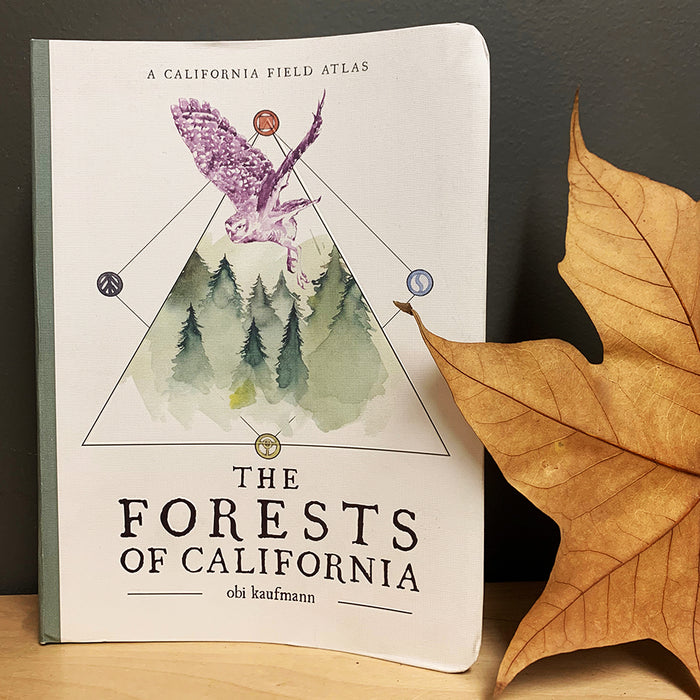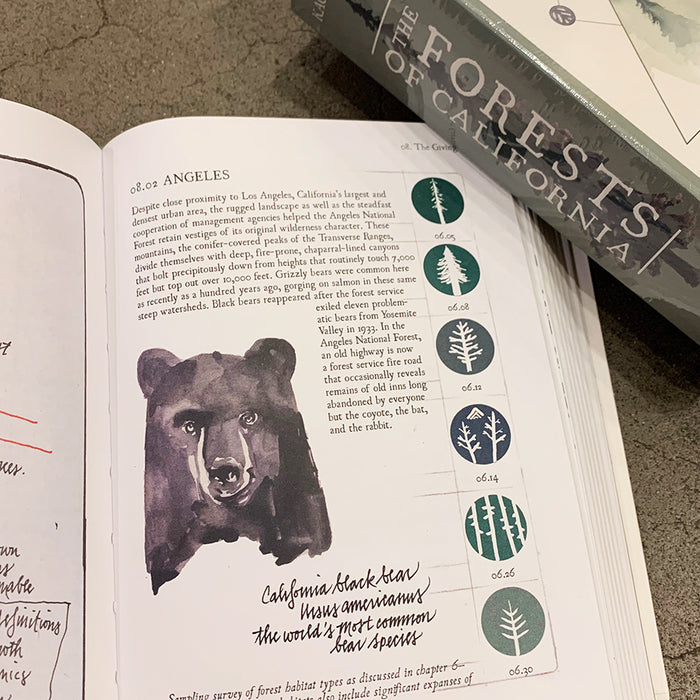 From the author of bestselling The California Field Atlas comes a new work that guides readers through the Golden State's forested lands, and also presents a profoundly original vision of nature in the twenty-first century. The Forests of California features an abundance of Obi Kaufmann's signature watercolor maps and trail paintings, weaving them into an expansive and accessible exploration of the biodiversity that defines California in the global imagination. Expanding on the style of the Field Atlas, Kaufmann tells an epic story that spans millions of years, nearly one hundred species of trees, and an astonishing richness of ecosystems. 
Full of illuminating infographics, maps, and wonderfully observed wildlife watercolors. A perfect gift for the California outdoor enthusiast.
608 pages. 5 1/2 inches by 7 1/2 inches