Home: Japanese Mortar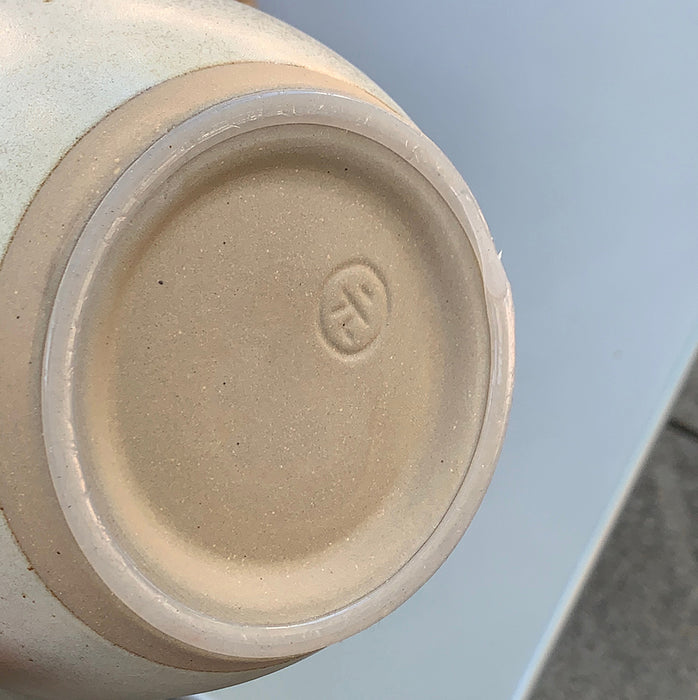 This ceramic mortar bowl is designed to catch and bring ingredients to the center of the bowl. The bowl is made using traditional Iwami Clay that has excellent durability, while looking sharp enough to use as serveware at your table. The bottom is hand combed with ridges for efficient grinding. The silicone ring on the base keeps the bowl from shifting during use. Perfect for crushing nuts and seeds or grinding herbs and spices. Magnolia wood pestle.
Pestle is 9 1/4 inches long, Mortar is 5 3/4 inches across, 6 inches at the spout, 3 1/4 inches tall.