Jewelry: Zulugrass Rainbow Necklaces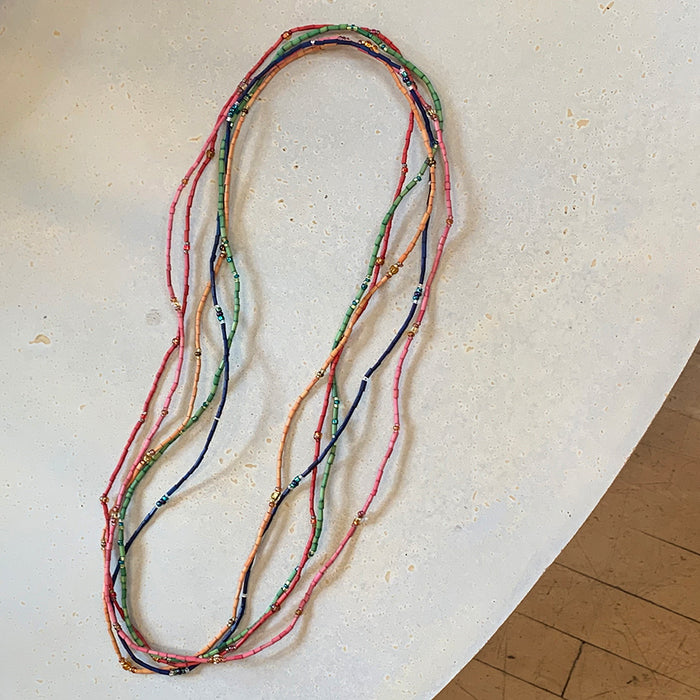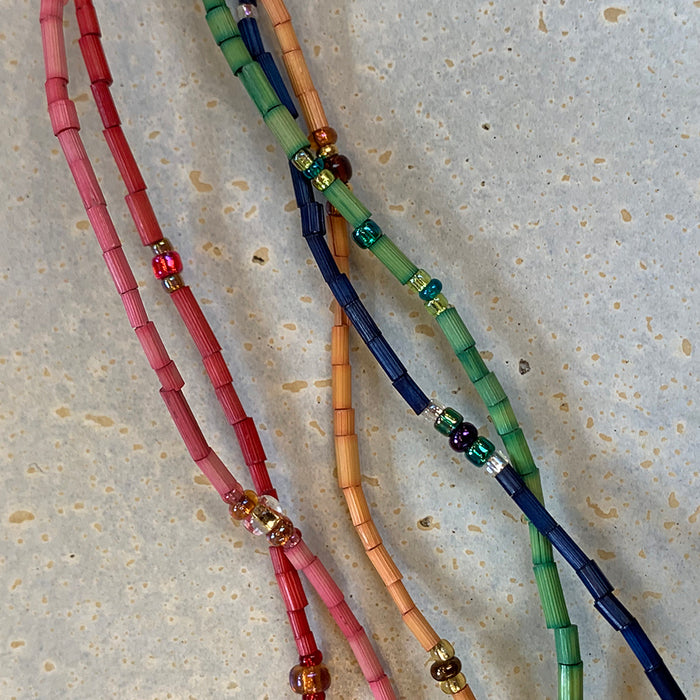 Celebrate Pride with a five strand Zulugrass necklace. Durable elastic allows for versatility to be worn as a bracelet or anklet, as well. Featherweight is comfortable for any age.
The Massai women handcraft these necklaces to help sustain their traditional lifestyle. The grass beads of Kenya are dyed in vibrant hues and paired with light catching, hand-blown Czech glass beads. The strands can be worn individually.
Five individual strands. 12 3/4 inches long. Imported from Africa.