Craft: 9" X 12" Gardener's Press Set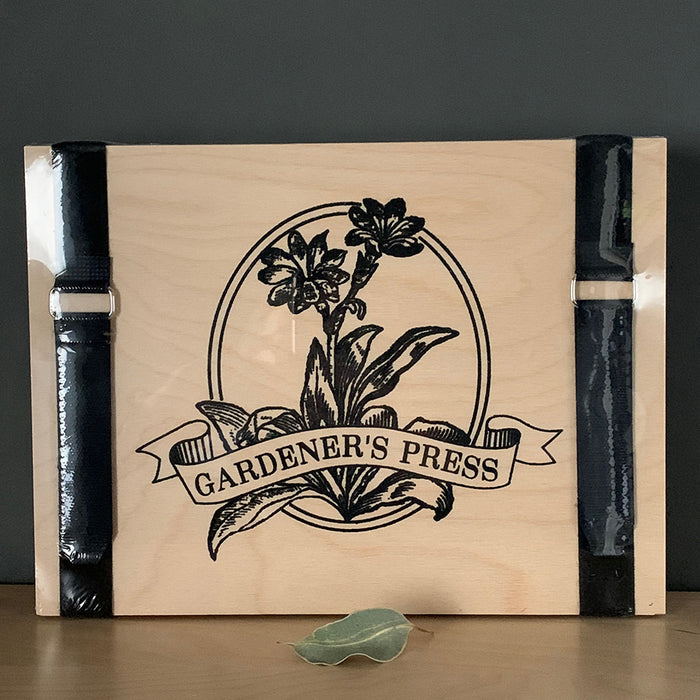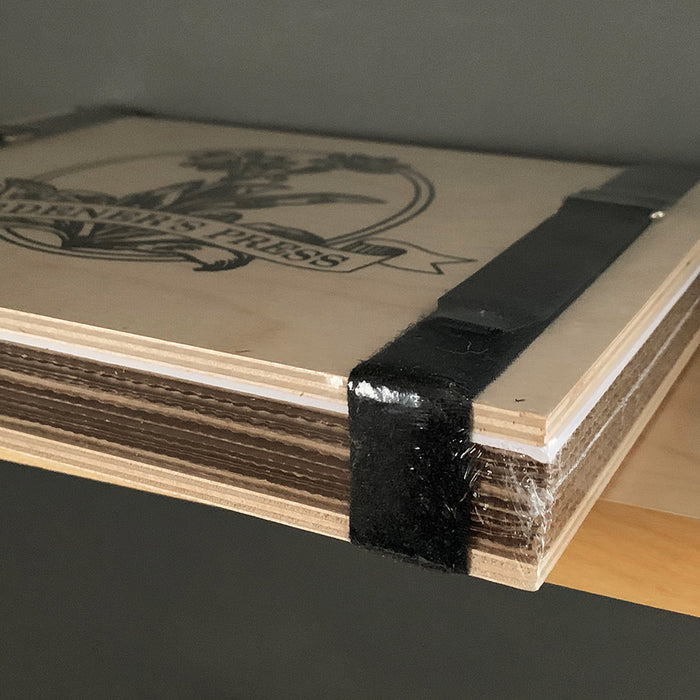 This press is designed for the home gardener, but is compact enough to accompany you in the field. The plywood is extra strong and the hook & loop straps create the pressure that preserves your botanical specimens and flowers in all their glory. Tough metal buckles and velcro allow easy adjustment! Includes 6 corrugated ventilators with an easy to follow instruction / project ideas sheet. 
The press includes 10 sheets of blotter paper and our set includes a blotter paper refill pack with 20 more sheets.
Made in USA